Hey, it's Lee (:
Royalty members should've all received this message from stardoll: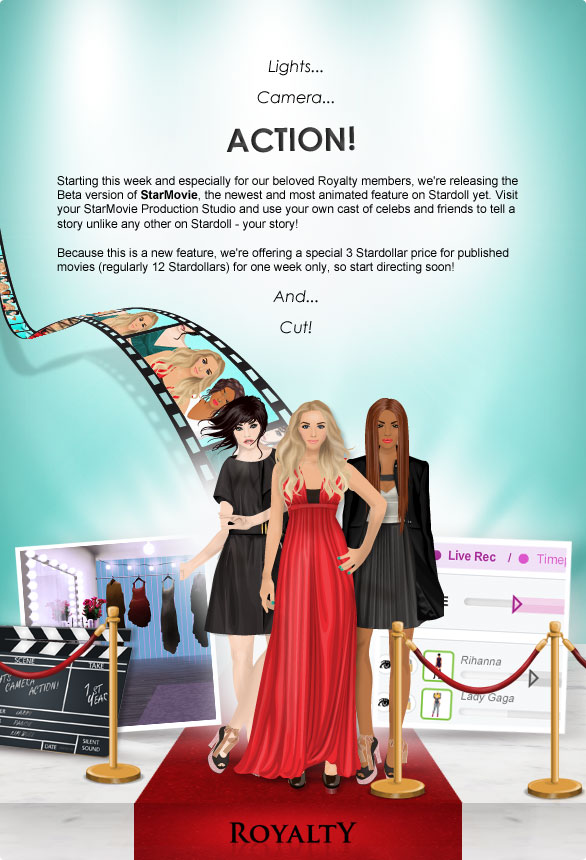 This is what callie.stardoll posted in the stardollroyalty club.
It looks as if stardoll is having a little 'movie maker' type thing.
Royalty members get to see it first, and to only pay 3sd.
It seems exciting, but hopefully it succeeds.
I'll try to keep you updated on whatever this may be.
What do you think of this?
-itsleroy